The Entrepreneurs' Forum is celebrating having supported over 45 entrepreneurs on their growth journey.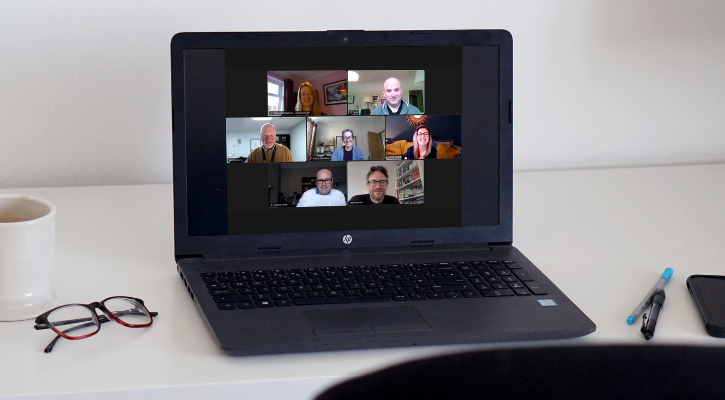 Six more business leaders have completed the Forum's Scale-up Leader's Academy, following a final strategic workshop with coach Ian Kinnery, taking the total number of supported businesses to 47.
The entrepreneurs are Chloe Clover of Wander Films, Claire Rutherford of Definition IP, Emma Gaudern of EMG Solicitors, James Allen of Guerilla, Joel Marks of Cheviot Insured and Mark Barlow of Logic Architecture who make up the Academy's fifth cohort.
Launched in 2017, the Academy covers key topics linked to sustainable business growth based on the 'four critical decisions' of people, strategy, execution and cash.
The six-month programme explores what it means to scale-up sustainably, and prepares those on the programme to face the challenges of growth, helping them create an actionable 'One Page Strategic Plan' to achieve their goals.
Now approaching its sixth year, the Academy has been named 'One to Watch' by the ScaleUp Institute while those who engaged in an early cohort of the programme were subject of research conducted by Newcastle University.
The research reported a 140 percent rise in operating profit, with an average increase in turnover of 13.2 percent and a rise of 8.6 percent in employment. A quarter of scale-ups participating in the programme also increased their level of export sales over the past 12 months.
Among that cohort was Steven Rawlingson, founder of Samuel Knight International, who said, "The Scale-up Leader's Academy allowed me to reassess and learn how to keep the four key plates of my business – people, strategy, execution and cash – spinning in the right way.
"Every day I was practicing what I was learning on the course. They really changed my mindset and helped me get the business back in line. I learned to think like a CEO. I can't tell you what it did for me."
The Scale-up Leader's Academy will return in January 2022 and applications for the sixth cohort are now open. Those interested in the Academy can attend the Forum's preview event on 5th October, which is available for registrations on the Entrepreneurs' Forum website.
Jonathan Lamb, chief executive of the Entrepreneurs' Forum, said: "Our goal at the Forum is to bring like-minded business owners together to share experience and grow stronger businesses with the support of their peers.
"We're thrilled to have supported so many businesses through the years and to see six more leaders complete the programme. I know it hasn't been easy, taking time out of the business while navigating a rapidly changing landscape, but the entrepreneurs on this year's Academy have shown their commitment to sustainable and rapid growth and I wish them all the best."
The Scale-up Leader's Academy is just one of the Forum's learning programmes, having launched its Transformational Leadership Academy and Digital Leader's Studio earlier this year. The former is delivered with Graham Sleep of IA Growth while the latter is a collaborative programme with digital transformation studio Qrious.
Jonathan continued, "We've seen incredible value and success from our Scale-up Leader's Academy and found that many of our members were interested in learning more about digital transformation and transformational leadership.
"Working with our partner Qrious and leadership coach Graham Sleep we developed two leadership programmes which will explore the topics in greater detail, giving our members the tools, knowledge and understanding they need to accelerate growth in their businesses."
The Transformational Leadership Academy and Digital Leader's Studio will launch later this year. Information about the programmes can be found via the Forum's website.